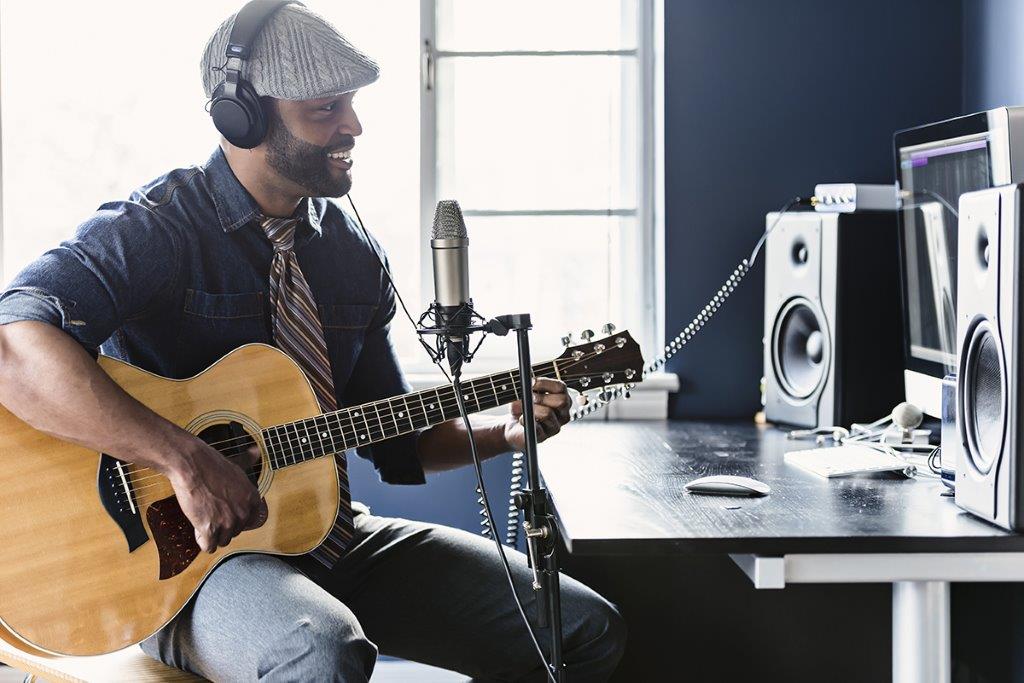 ABOUT
OCTAVIA MUSIC
OctaviaMusic "One Stop Shop Music Platform," supports and promote artists, musicians, singers and songwriters of all genre. With its subsidiary companies: i.e. Record Label, Artist Management, Music Publishing, Artist Development, Music Magazine, Recording Studio, Online Music Shop and Booking Agent. We do everything inhouse for artist/musicians. To succeed and maintain a career in the music industry. From organied events, gigs and ticket sales. Recording, publishing & performing. Magazine article, promotion, appearances and interviews. Distribution and merchandise sale. In other words, we support artists to fulfil their dreams.
The aim is. However, to change the mindset of artist and musicians. For instance, we believe it should be possible, for those who's gone to school, collage or university, to learn to create and or perform music, to expect to have and maintain a career as a professional. Much like a plumber, carpenter, bricklayer or electrician in the building industry. In addition, there has to be some prospect of success having invested such time expences and devotion. Building industry professionals love their choosen career, as much as artists and musicians. But they expects payment when they applied their trade. Thereby enabling them to improve their knowledge and performance. We believe artists and musicians needs to be in that zone, even if they are gifted and talented. Then, with reward for their hard work and committment. They can only get better. Ask any successful athlete. OctaviaMusic is structured to give that support to artists, musicians, singers and songwriters. So they can concerntrate on perfecting their art. Whether their desire is to perform locally, nationally. Similarly, if its their desire to write, record and tour globally.
OctaviaMusic "One Stop Shop Music Platform," is the place for, "The up and coming artist, musicians, singers writers and performers." For instance, those with talent that need support. If they have the skill. Above all, its worth giving us a try. Register to create an account. Then in addition, subscribe to Octavia Artist Management. A live music venue registration is also available for owners to add their venue to the list. It gives us the information we need when organising gigs and tours. In conclusion, we want to establish more artists, musicians and live music performances within walking distance in communities.
OCTAVIA
KEEPING MUSIC REAL
OctaviaMusic "Keeping Music Real," is probably a cliché borrowed from the nineteen sixties and seventies. But it is nevertheless just as important today as it were then. Our view is to have musicians playing the music in its genre, thereby that genre can be developed to its potentials. What do we mean by that? Well, our example is Reggae: In the nineteen sixties and seventies when Reggae was just an idea derived from Ska and Blue Beat music in Jamaica and London by West Indians and being developed, with groups like "Burning Spear, Toot and the Mattels and others. And even the early releases of Bob Marley. Reggae was intuitive and inspiring. There were lots of ideas that were in the mix that got left behind, when those with their eyes on making money stepped in. To be earnest, you could say that about all the genre in music, like Jazz, Soul, Gospel, Country. We have no objection to Jazz/R&B mix and that goes for all other genres. But that should not be the death of the original idea. It is true that genre stem from other genre, but that should not be the death of the genre that gave life to the new brand.